Electrolysis has been in use since 1875 and is the only scientifically and medically FDA approved method of permanent hair removal.
It is the only safe and effective form of permanent hair removal method for anyone with unwanted hair.
It works on all skin and hair types and colours.
The process involves permanently destroying the part of the follicle that is responsible for hair growth.
See our Frequently Asked Questions page for other commonly asked questions.
St George Electrolysis uses new technology in permanent hair removal.
The newest technology  APILUS XCELL offers unriivaled  comfort and is virtually painless thanks to the ultra rapid 27MHz frequency. This allows it to work twice as fast as any other epilator and is extremely gentle on the skin.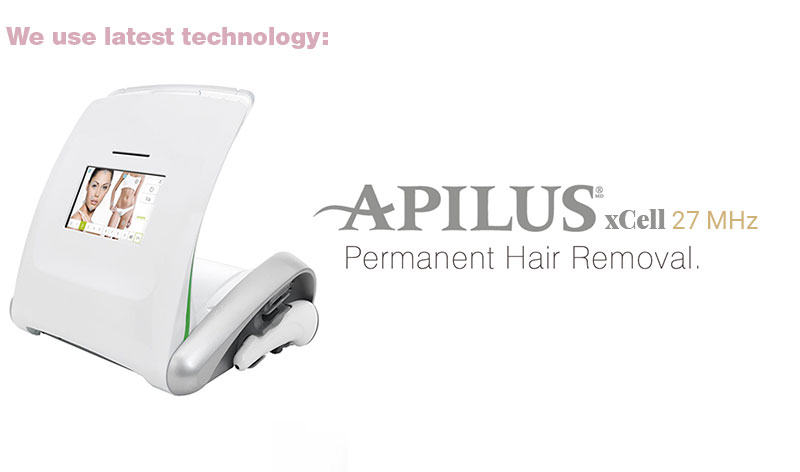 Why choose St George Electrolysis?
Time and time again we hear from clients who've tried "everything". We understand their frustration!
We are experts in electrolysis and our services are:
safe – we use the highest standards of health and hygiene practices.

reliable –

Sahar has been an electrologist since 2004 and is is one of Sydney's leading specialist electrologists.

cost-effective – reduce ongoing hair removal costs by removing your unwanted hair permanently.

empathetic – having personally experienced the pain of unwanted hair, we at St George Electrolysis Clinic are caring and understanding. We offer discretion to ensure complete confidence.

effective – we get results and delight in customer satisfaction.

tech savvy – we use the latest permanent hair removal technology including magnification.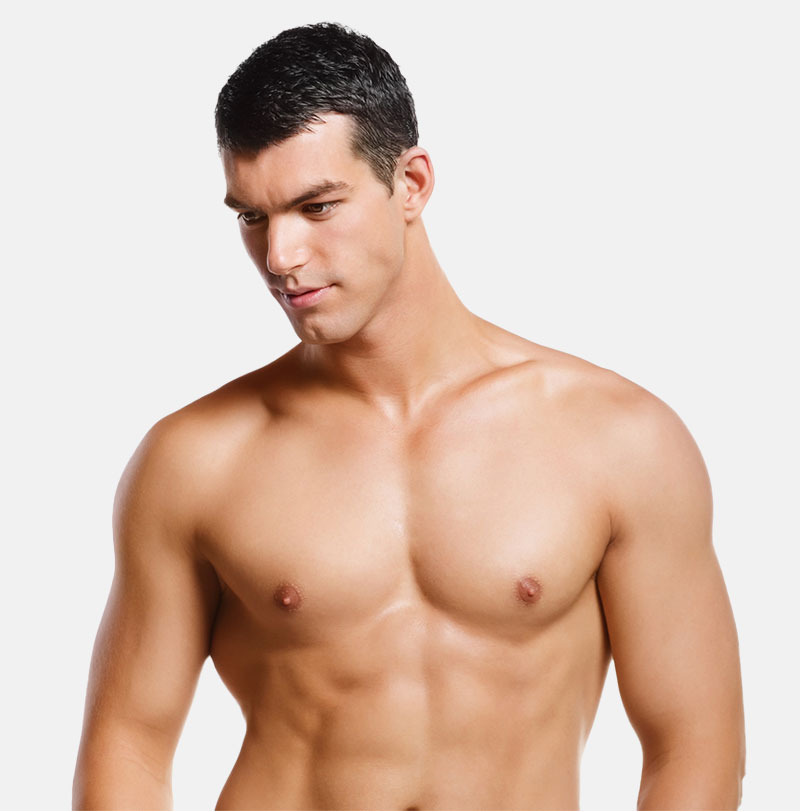 Who is electrolysis hair removal for?
Electrolysis is for anyone who has an unwanted hair problem. It has helped clients with conditions or who are in situations such as:
Hormonal changes
Polycystic Ovarian Syndrome (PCOS)
Laser or IPL induced hair growth (clients who had laser hair removal treatment which did not work or made the treated area worse)
Gender transition
Tattoos
Moles
Heredity
Pregnancy
Hair implant correction
St George Electrolysis understands the pain of unwanted hair and has helped many clients to permanently eliminate their unwanted hair.
We are here to help you!
Call Now for FREE Consultation
My Story
This page features notes about Sahar's journey of seeking permanent hair removal, of arriving at electrolysis, finding success with it and then training and qualifying to become an electrologist; plus information about our electrolysis clinic.
FAQs
For frequently asked questions and answers about electrolysis see this page.
Topics include the modes, the process, areas that can be treated, hair growth cycles and of how electrolysis is different to laser and IPL.
Photo Gallery
This page features photos taken over time to show some of our client's before and afters – of their situation before commencing treatment and their results after a course of electrolysis.
Contact Us
The contact page features a location map, an email message form plus details such as street address and phone numbers. If you would like to get in touch asap call 0415 480 100.
Client Testimonials
Following are some excerpts of reviews from our electrolysis clients. For a fuller and larger collection please see the testimonials page.
It's Houda here, just letting you know how pleased I am with my end result. Your service is excellent and highly recommended. Keep up the great work, hope to see you soon for more hair eliminating.
I am a woman in my mid 50's. After years (let's say about 30) of plucking out facial hairs, I noticed in the last few years that I was plucking more and more often and the hairs were getting darker, thicker and spreading. This was highly embarrassing and becoming quite distressing. After one dismal laser treatment I was fortunate enough to find Sahar. The first telephone conversation was honest but encouraging. At the first treatment Sahar explained that it could take up to 18 months to get permanent results due to the years of plucking but we got underway. Now in less than a year I am down to phoning her only if I need a little touch up. My skin is beautiful and soft – no spiky hairs and certainly no damage from the treatment. I have had my chin, upper lip and some of the jawline and side burns. Sahar is very professional, skillful and hygienic. She is also honest and makes you no false promises. She doesn't need to as the results speak for themselves.
I am very relieved that I found Sahar and can enjoy my future years without the constant worry and embarrassment of unwanted facial hair.
Thanks enormously Sahar.
Before visiting St George Electrolysis Clinic my confidence was at an all time low. I was very apprehensive when I arrived for my first appointment, but from the first meeting I was greeted with warmth, empathy and kindness. The transformation over the months has been phenomenal to say the least. I don't hide my face behind my hands anymore or look at the ground when talking to people. Since October 2012, the areas treated include my upper lip, chin, eyebrows, underarms and lower legs. The results have been astonishing; the ingrowns have disappeared and the skin pigmentation has faded. People have commented on how much brighter my face looks and I don't need to wear as much makeup to cover anymore. Before I began treatment I read the same testimonials as you are now and all I would say is, you will not be disappointed as long as you are dedicated to the treatment. I couldn't thank Sahar and Rita enough for what they have done for me and how they have changed my life. There are no words to express my gratitude. Thank you again.